Welcome to Yorkfield Stables
Yorkfield Stables is a full service hunter/jumper facility located in beautiful Kensington, New Hampshire. We are committed to providing exceptional care and training with a personal touch for every horse and rider. No matter your goals, we can help you accomplish them.
Welcome to Yorkfield Stables: Your Premier Hunter/Jumper Facility in Kensington, New Hampshire
Nestled amidst the serene and picturesque landscapes of Kensington, New Hampshire, Yorkfield Stables stands as a shining beacon of excellence in the world of equestrian sports. As a full-service hunter/jumper facility, we take immense pride in offering a unique blend of top-notch care, expert training, and a personalized approach for both horses and riders, making us the quintessential destination for equestrian enthusiasts seeking a superior experience.
At Yorkfield Stables, we understand that each horse is a unique individual, possessing distinct needs, abilities, and aspirations. Our unwavering commitment revolves around providing exceptional care that's tailor-made to meet the specific requirements of every equine companion entrusted to our care. Our experienced and passionate staff works diligently to ensure that your beloved horse receives the highest level of attention, from daily routines that cater to their comfort and well-being to specialized medical care when needed.
Beyond exceptional horse care, we recognize that successful riders are the result of a harmonious partnership between horse and human. Our seasoned trainers are a testament to this philosophy, boasting a wealth of knowledge and experience in the intricate world of hunter/jumper disciplines. What sets Yorkfield Stables apart is our dedication to understanding your unique goals and challenges. Whether you're a beginner yearning to build a strong foundation or an experienced rider with ambitions of achieving competition success, our trainers will be your guiding light every step of the way.
Our state-of-the-art facility provides the ideal backdrop for fostering this incredible connection between horse and rider. Featuring meticulously maintained arenas, spacious and comfortable stables, and a serene natural environment, Yorkfield Stables ensures that both horse and rider are provided with the tools and surroundings necessary for achieving greatness.
When you choose Yorkfield Stables, you're not just selecting a stable; you're entering a community of passionate equestrians who share your love for these magnificent animals. We pride ourselves on our welcoming atmosphere, where riders of all levels can come together to learn, grow, and achieve their equestrian dreams.
Contact Us Today
We invite you to take the first step towards a remarkable equestrian journey. Schedule a visit today to explore the world of possibilities that await you and your horse at Yorkfield Stables in the heart of Kensington, New Hampshire. Whether you seek a nurturing environment for your horse's well-being or a dynamic training ground for your riding ambitions, we are here to provide you with an experience that exceeds your expectations. Discover the beauty of equestrian excellence at Yorkfield Stables, where every hoofbeat resonates with passion and dedication.
Our training hours are Monday-Satruday 8:00 a.m. to 4:30 p.m. and you can call us at 978-518-0744. You may also contact us via our website form. Lastly, please follow us on Facebook and Instagram.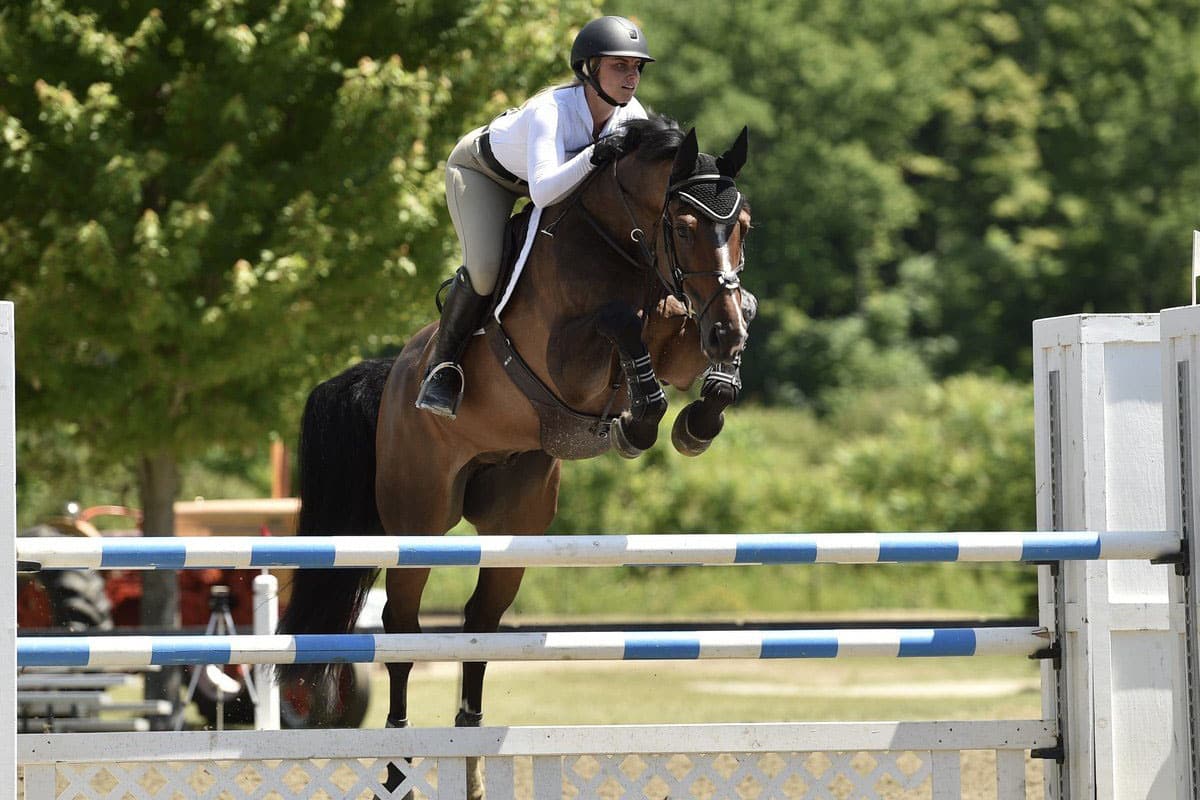 I've been involved in this sport for a quarter of a century and have had the opportunity to train at various facilities with different trainers. However, nothing even comes close to the exceptional experience I've had with Lucy and Yorkfield. As someone who appreciates creature comforts, I can't express enough how much I love the heated and air-conditioned facilities, the abundant LED lighting, and the impeccably maintained GGT rings and paddocks. Lucy and her dedicated staff go above and beyond to provide assistance, and their knowledge base is second to none. Yorkfield truly stands out as a remarkable place for training and enjoying equestrian pursuits.
Facility Highlights:
Full-service hunter/jumper facility in serene Kensington, New Hampshire.
Personalized approach to help riders achieve their unique goals.
Expert staff and trainers dedicated to horse well-being and specialized care.
State-of-the-art facility with well-maintained arenas and stables.
A welcoming community of passionate equestrians.
Open Monday-Saturday from 8:00 a.m. to 4:30 p.m.
Stable Amenities:
Spacious 12×12 or 12×14 stalls.
Expansive grass paddocks for full-day individual or group turnout.
Versatile grass jump field for training.
Heated 100×200 indoor ring for comfortable training conditions.
Outdoor 125×225 ring for diverse riding experiences.
All-weather GGT footing for horse safety and performance.
On-farm trails for exploration and conditioning.
Strategically located cross-country jumps.
Indoor wash stall with hot and cold water.
Solarium for horse relaxation and wellness.
Premium 2nd cut hay provided four times daily.
Nutritious grain fed twice daily.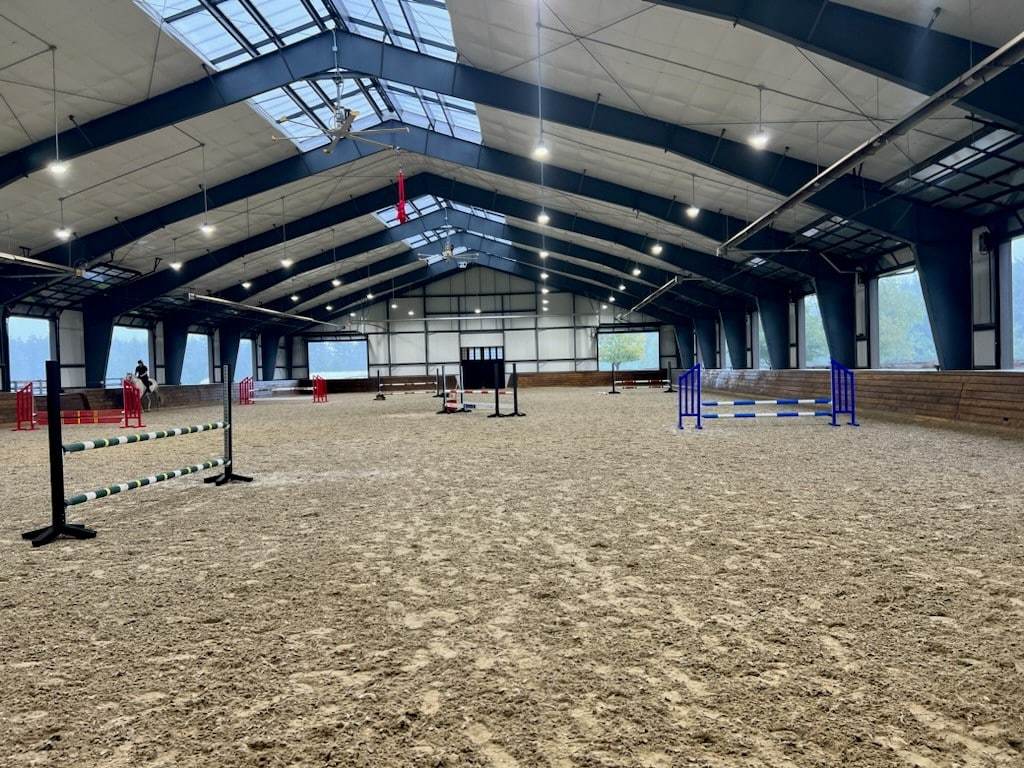 Click on a photo to enlarge and then click again on the photo to go to the next image.